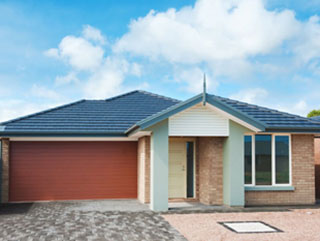 At Garage Door Repair Minnetonka, we not only supply and install a wide range of high-quality doors, but we also offer a fast and affordable maintenance service for the area of Minnetonka. We have been in business for over a decade, so we've come across many types of doors and have a lot of experience to draw from. Here are just some of the maintenance services we offer:
Spring Adjustments and Testing
Springs may need adjustment from time to time, but it's never recommended to handle this job on your own. We can diagnose any malfunction quickly and efficiently, and we make all the alignments and adjustments required to be sure everything works as it should. With the right regular maintenance, we can help you prevent future problems that may result in more costly repairs.
Sensor Testing and Alignment
One of the most important components of automated doors is the sensor system, which opens the door automatically when your car gets near it. To make sure the door operates correctly every time, you should have the sensor tested and aligned as needed by professionals. Our team will make sure the sensor is clean and unobstructed as part of the testing process.
Lubrication Maintenance
When a garage door is properly lubricated, the movement is hardly noisy and smooth. The lubricant makes the parts move without rubbing on each other, so it's important to get the door lubricated professionally on a regular basis. We only use high-quality lubricants that are recommended for your type of door. With proper lubrication, we'll keep your door running smoothly while also prolonging its life.
Contact Us!
Is your garage door in need of maintenance? We're here to help it work just like new. Call Garage Door Repair Minnetonka today for the right solutions!
But wait, there's more! We also offer:
Roll up Garage Door Maintenance
Remote Opener Clicker Replacement
Oil Tempered Torsion Springs