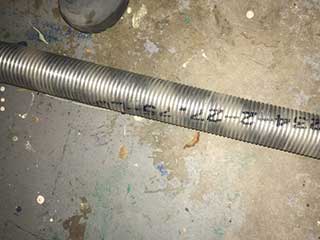 It's never fun when a garage door spring breaks on you. Getting startled by the loud noise is annoying enough, but then you've got the door not working well and the whole routine of the day you had planned grind to a halt. But don't worry. With help from the nearest garage door spring replacement service technicians in Minnetonka, you can snap your fingers and everything will go back to normal almost as quickly. We deliver guaranteed satisfaction and results every time, with same day broken spring replacement for all nearby areas.
Can I Open a Garage Door With Broken Springs?
The question is simple, but the answer is a bit complicated. Technically, sure, you sometimes can. But should you do it? Probably not, unless it's a real emergency. Because garage door springs support so much weight and provide the counterbalance needed to lift the panels without effort, your door relies on them. Without springs, garage doors suddenly feel heavier and if you try to open them in this way you'll find a lot more stress put on the opener. That can cause something else to break. Not to mention, it's dangerous to open a garage door with broken springs. It could drop or snap a cable, and standing near it should this happen will not be the smartest idea.
Call For Garage Door Spring Replacement Near Minnetonka
When you run into trouble of this sort, no need to take needless risks. With the assistance you need provided seven days a week by local technicians on a same-day solution basis, you always have a fast fix ready at a phone call's distance. Garage Door Repair Minnetonka gives all the close-by regions an option for emergency solutions when it comes to broken springs. Replacement for these devices is something you'll want to leave to the pros, to avoid the risks. Get garage door springs replaced on the day you call without any delays. For help – get in touch with us via the service hotline and get broken spring problems solved ASAP.